CANTEEN HOURS
Mon-Thurs:1100-2100, Friday:1100-2400, Saturday:1200-2400, Sunday:1200-2100
"THE FOREST WAS SHRINKING, BUT THE TREES KEPT VOTING FOR THE AX, FOR THE AX WAS CLEVER AND CONVINCED THE TREES THAT BECAUSE HIS HANDLE WAS MADE OF WOOD, HE WAS ONE OF THEM" Turkish Proverb
Raising the Flag on Iwo Jima February 23, 1945 is the iconic photograph of six United States Marines raising the U.S. flag atop Mount Suribachi during the Battle of Iwo Jima in World War II.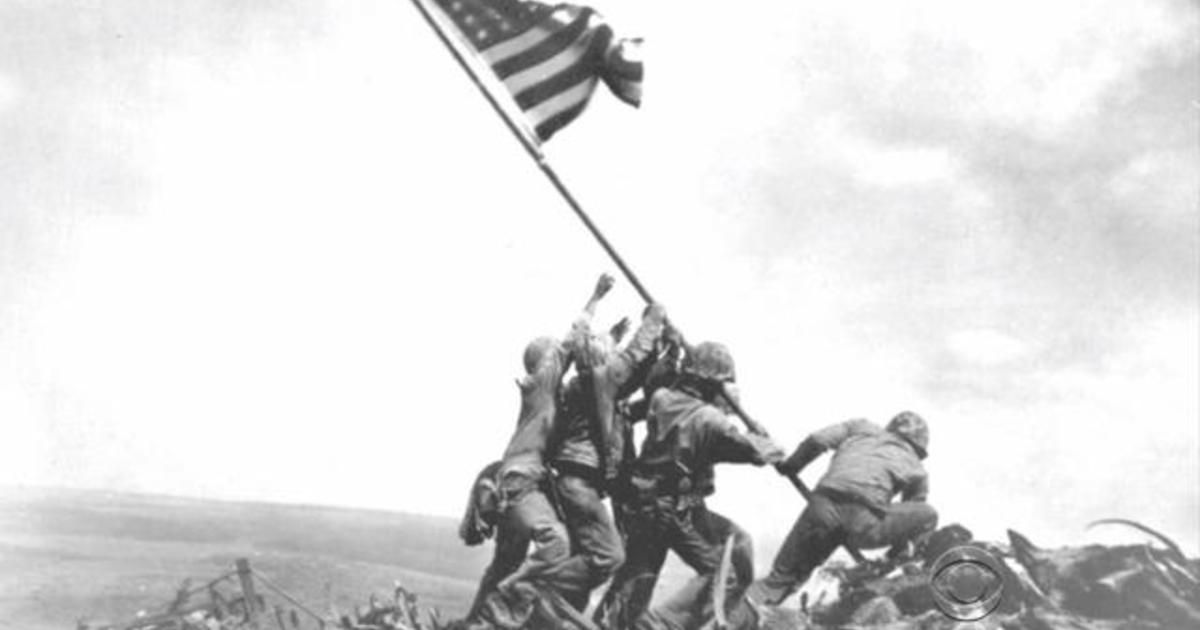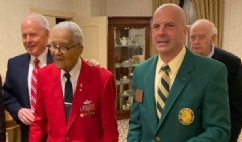 Chuck & Gene with Air Force Fighter Pilot General Charles E. McGee (born December 7, 1919). During his 30 year career he flew a three-war total of 409 combat missions in WWII, the Korea and Vietnam, one of the highest combat totals and longest active-duty careers by any Air Force fighter pilot in history.
He Earned 3 DFCs, 26 Air Medals, a BSM & 2 LoMs, among numerous other military honors.
6:30 PM Tuesday March 3
is
the next General Membership Meeting
in the in the Post's second floor community room.
7:30 PM Wednesday March 4

is the Post's Auxiliary General Membership Meeting

in the Post's Black Cat Lounge.
CLICK HERE:
Manassas Ballet Theatre production.

Les Sylphidse is thought of as the first ballet to be created simply about mood and without a storyline. The program will also include 3 new contemporary works, all accompanied by the Manassas Ballet Theatre Orchestra.
The performances are on Friday, March 13th@ 7:30pm, Saturday, March 14th @ 7:30pm and Sunday, March 15th@ 3:00pm. As always,

veterans get in for free on the opening night

of our shows and their family members receive 25% additional tickets.
SAVE THE DATE: 9 AM Monday May 18, USMC Base Quantico Medal Of Honor Golf Course
for the 12th Jewish War Veterans Classic Charity Outing & Picnic in support of Fisher House. 1st Prize is your team name on the "Memphis Bell Trophy" and a round of golf for four at the Westfields CC. To play or sponsor go to: www.VeteransGolfClassic.com or contact JWV Post 95 Burke Commander Dave Myers at DavidBMyers21@gmail.com or 703-209-5925.
LEARN ABOUT THE DEPARTMENT OF VETERAN AFFAIRS NEW

Telehealth

Program
for Hi-Tech connection for you with your VA care teams and specialists including:
Real-time, interactive video visits.
In-home and mobile health remote monitoring.
Technologies that transmit health data or images to VA providers.
HAWKINS-REEVE POST 7916 HAS EARNED ALL-AMERICAN STATUS FOR THE THIRD CONSECUTIVE YEAR
PLACING
THE POST IN THE
TOP 1%
OF OVER 6300 VFW POSTS WORLDWIDE.
"
But we have forgotten God. We have forgotten the gracious hand which preserves us in peace and multiplied and enriched and strengthened us, and we have vainly imagined, in the deceitfulness of our hearts, that all these blessings were produced by some superior wisdom and virtue of our own. Intoxicated with unbroken success we have become too self sufficient to feel the necessity of redeeming and preserving grace too proud to pray to the God that made us".
Abraham Lincoln Proclamation - A National Day of Fasting, Humiliation and Prayer, March 30, 1863
All American Post 7916 and the Town of Occoquan proudly announce the
second annual Military Tribute Banner Program is SOLD OUT.
For everything you need to know to have a a banner to honor the veteran you love hung along Mill Street after Memorial Day 2020 under "current programs" scroll down to Occoquan after you open:
www.militarytributebanners.org
THE VIETNAM PEACE ACCORDS WERE SIGNED JANUARY 27, 1973. U.S.TROOPS LEFT VIETNAM IN MARCH 1973. SAIGON FELL TO NORTH APRIL 30, 1975.
CLICK HERE AND
" Remember the Maine" Sunk at anchor in Havana Harbor February 15, 1898