"WARRIORS WASH THEIR HANDS"
POST 7916 IS TOTALLY CLOSED UNTIL VIRGINIA GOVERNOR NORTHAM'S EXECUTIVE ORDER 53 NO LONGER APPLIES
BE SAFE. BE CLEAN. THANK YOU FOR YOUR UNDERSTANDING.
FOOD FOR THOSE IN NEED. The Hawkins-Reeve All-American Post 7916 "WARRIORS STILL SERVING" are giving away tomato bisque soup, chicken & rice veggie soup, and tomatoes stuffed with tuna fish to ANYONE homebound or in need. To avoid contact, there is curb service at the Post or the Post will deliver to those within a 5 mile radius for free and leave your food on your door step. Post 7916 may be reached at 703-491-1884.
DO NOT FORGET TO COMPLETE (ON LINE) YOUR UNITED STATES CENSUS FORM
NO LATER THAN APRIL 1, 2020
A BAD DAY IN OCCOQUAN IS BETTER THAN A GREAT DAY IN AFGHANISTAN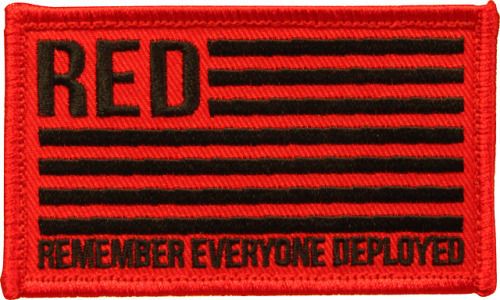 IF YOUR PATH DEMANDS YOU WALK THROUGH HELL,
WALK AS IF YOU OWN THE PLACE
THE 7 APRIL GENERAL MEMBERSHIP WILL BE ON LINE. INSTRUCTIONS TO FOLLOW
TO BE DETERMINED 7:30 PM Wednesday April 8 is the Post's Auxiliary General Membership Meeting in the Post's Black Cat Lounge.
April 16 - 17
For the commeration of the 70th Annaversery of the Korean War
TBD Thursday May 7: WWII War Birds at Manassas Airport
TBD Friday May 8: VE Day 75th Anniversary "Arsenal of Democracy" Flyover, National Mall Washington DC
TBD Saturday May 9: "Arsenal of Democracy" WWII War Birds at Dulles Udvar Hazy Air & Space. https://airandspace.si.edu/events/arsenal-democracy-fly
SATURDAY JUNE 27th POST 7916's 74th BIRTHDAY
LTC David S. Keith U.S. Army, 75, passed away on October 13, 2019 in Spring Hill, Florida.
Dave was a very active Post 7916 Life Member during the ten years he and the family lived in Fredericksburg. He will be burried at Arlington with Full Honors ...May 27 at 1:00pm.
He was born in Great Bend and raised in Dodge City Kansas. He often boasted that he had his first horse by the age of three and his first gun by the age of five. His life's military journey was shaped by the shadows of the history all around his youth in the Wild West….peace keepers Bat Masterson, Wyatt Earp and Boot Hill...
Dave was Army SF with the elite group MACVSOG. This was his lifelong identity. He loved his unit, his beret and his halo wings. He served with the 8 SFG in Panama. He was a Master Parachutist.
He served two tours in Vietnam. During the 1969 TET Offensive he was wounded by a B40 rocket and left for dead. He carried zipper like scars, shrapnel and PTS with him for the entire rest of his life.
As a civilian, he remained in the reserves where he taught at the Command and General Staff College. The next several years of his career were with the Department of the Army. He served at the Pentagon during Desert Storm. A Warrior till the end, his last assignment was Joint Ops with the State Department in southern Mexico.
His many commendations include: BSM, Purple Heart, Air medal, Soldiers Medal, Joint Service Commendation Medal, ArCom with V, Vietnam Cross of Gallantry with Bronze Star, four overseas bars and Senior Parachutist Badge.
He is survived by his devoted Army Wife of 52 years Pamela, and his loving family: daughter Stephanie Keith, grandson Cooper Keith, granddaughter Gabriella Taylor, and two brothers William G. Shafer and Zachary Keith.
All American Post 7916 and the Town of Occoquan proudly announce the Third Annual Military Tribute Banner Program. For some advanced information about having a banner to honor the veteran you love hung in Occoquan after Memorial Day 2020 see: www.militarytributebanners.org
Rest in Peace

Coralee "Corky" McAfee, age 81,of Woodbridge passed away peacefully on March 1, 2020. She was at home surrounded by family.
Corky was born in Celina, Ohio where she met her husband Marvin K. McAfee.
"Mac" and Corky just celebrated their 63rd wedding anniversary.
Corky retired from Bell Communication Systems and The Prince William County Police Department. She was an active Life Member of the All-American Hawkins-Reeve VFW Post 7916 Ladies Auxiliary, Order of the Eastern Star, and The Ladies Oriental Shrine.
Corky was known for her immeasurable strength both mentally and physically, beautiful smile, love for nature, and her great sense of humor. She loved camping, boating, motorcycle riding, and traveling, collecting souvenirs from wherever she visited. She was an avid knitter and was very creative. Corky has always been the biggest supporter and fan of whatever sports/activities her children, grandchildren, and great grandchildren were a part of. She was devoted to her husband, family, and friends.
SAVE THE DATE: 9 AM Monday May 18, USMC Base Quantico Medal Of Honor Golf Course
for the 12th Jewish War Veterans Classic Charity Outing & Picnic in support of Fisher House. 1st Prize is your team name on the "Memphis Bell Trophy" and a round of golf for four at the Westfields CC. To play or sponsor go to: www.VeteransGolfClassic.com or contact JWV Post 95 Burke Commander Dave Myers at DavidBMyers21@gmail.com or 703-209-5925.
LEARN ABOUT THE DEPARTMENT OF VETERAN AFFAIRS NEW

Telehealth

Program
for Hi-Tech connection for you with your VA care teams and specialists including:
Real-time, interactive video visits.
In-home and mobile health remote monitoring.
Technologies that transmit health data or images to VA providers.
HAWKINS-REEVE POST 7916 HAS EARNED ALL-AMERICAN STATUS FOR THE THIRD CONSECUTIVE YEAR
PLACING
THE POST IN THE
TOP 1%
OF OVER 6300 VFW POSTS WORLDWIDE.
"
But we have forgotten God. We have forgotten the gracious hand which preserves us in peace and multiplied and enriched and strengthened us, and we have vainly imagined, in the deceitfulness of our hearts, that all these blessings were produced by some superior wisdom and virtue of our own. Intoxicated with unbroken success we have become too self sufficient to feel the necessity of redeeming and preserving grace too proud to pray to the God that made us".
Abraham Lincoln Proclamation - A National Day of Fasting, Humiliation and Prayer, March 30, 1863
All American Post 7916 and the Town of Occoquan proudly announce the
second annual Military Tribute Banner Program is SOLD OUT.
For everything you need to know to have a a banner to honor the veteran you love hung along Mill Street after Memorial Day 2020 under "current programs" scroll down to Occoquan after you open:
www.militarytributebanners.org
THE VIETNAM PEACE ACCORDS WERE SIGNED JANUARY 27, 1973. U.S.TROOPS LEFT VIETNAM IN MARCH 1973. SAIGON FELL TO NORTH APRIL 30, 1975.
CLICK HERE AND
" Remember the Maine" Sunk at anchor in Havana Harbor February 15, 1898
Raising the Flag on Iwo Jima February 23, 1945 is the iconic photograph of six United States Marines raising the U.S. flag atop Mount Suribachi during the Battle of Iwo Jima in World War II.
On March 6,1836,

After a two week siege, the Battle of the Alamo came to a gruesome end, capping off a pivotal moment in the Texas Revolution. Over 1000 Mexican forces recaptured the fort, and nearly all of the roughly 200 Texan defenders were killed.
On April 21, Texas won the battle of San Jacinto and independence from Mexico.